SKU: P-2NDSKN-A-30
PLANETT 2ND SKIN RIDE BMX PANTS - 30
Description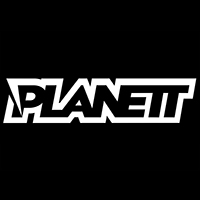 THE STORY OF [2NDSKN] ...
* The new (2NDSKIN) has a different size chart to our previous pants as we have made changes to ensure a better ride fit.
* We have now included a Youth size 28 and Youth 30.
* Available late APRIL 2021
For too long, the BMX and MTB industry has been content with ride gear that are nothing more than an adaption of the motocross garments. If you look at the current Ride pants on the market and you will see distinct similarities with MX Pants, the patterns, the rubber badges, the calf leather patches and so on... We have always said that we want to build the World's best Ride Pant, Ride Gloves and Ride Jersey for Racing.. and after 6 years of development and testing, we give you the all new [2NDSKN] Ride Pant by Planett with our custom engineered [2NDSKN] fabric.
We believe that the all new [2NDSKN] Pant is the next step in the evolution of a ride gear being purposely built for its own sport and not merely copying the motocross industry.
We have added a brand new fabric that we have titled [2NDSKN] . This new fabric is not only lighter and stronger, it is stretchier than anything before it. This stretch fabric is not 2-Way Stretch as found in most fabrics, this is a 4-Way Stretch that has been designed and engineered by us for you. By incorporating this strong stretch 90/10 [2NDSKN] in to all new 2021 Ride PANTS, we feel that it is second to none!
EXTREMELY LIGHT. EXTREMELY TOUGH.....
Purpose built for extreme sports, this pant has been built for speed, comfort and to be one of the lightest yet toughest pant on the market. These pants have a slim fit design to create the most aerodynamic fit possible.
THE ALL NEW [2NDSKN] ©
Over the past 6 years, we have been engineering and designing our way to building the worlds best ride pant. Since the fabric that was available to us from the fabric wholesale factories, did not pass OUR quality standards, we have done something unheard of… we have gone direct to the mill and designed our own fabric. With over 20 years experience in the apparel and textile industry, this is something that we have always wanted to do but never had the need… till now!
We want to make the worlds best ride pant and if the fabric available does not meet with our standards, then we will create our own fabric. The new [2NDSKN] © is lighter, stretchier and just as strong. We are fully committed to the new PANT and have invested heavily in to it.
STRENGTH MAXIMIZED.
The [2NDSKN] © is tough. This means more protection for when the toosh hits the turf..

WEIGHT DECREASED.
The [2NDSKN] © is lighter in comparison to our last pant and most pants on the market. It amazes us how elites will spend thousands on a bike to make them lighter but then turn up to the Olympics wearing Motocross Pants with leather calf patches! WT!
SECOND SKIN DESIGN.
The [2NDSKN] © has been designed with a tapered leg for a streamline race shape. This new design provides less wind resistance during racing to aid in faster times.
LASER CUT VENTILATION.
The [2NDSKN] © has purposely positioned laser cut holes in to the groin and thigh area to prevent body temperature increase which could lead to performance decrease..
BIO-MOTION STRETCH.
The [2NDSKN] © has been race engineered to provide BIO-MOTION Stretch during racing. When your body expands as you hit the jumps, this pant expands with you which greatly reduces restriction of movement, limits decrease in speed and greatly increases comfort...
WOVEN ANKLE CUFF.
The [2NDSKN] © has replaced the stock standard "flappy ankles" that everyone uses with the woven band to prevent the pant slipping up and wind drag...
KNEE STRETCH PANEL.
The [2NDSKN] © has a perfectly placed stretch fabric just above each knee to provide greater freedom during full range of actions when racing...
Specifications
| | |
| --- | --- |
| SKU | P-2NDSKN-A |
| Brand | PLANETT |
Reviews
Be The First To Review This Product!
Help other On The Throttle Pty Ltd users shop smarter by writing reviews for products you have purchased.
---
---
Others Also Bought
---
More From This Category